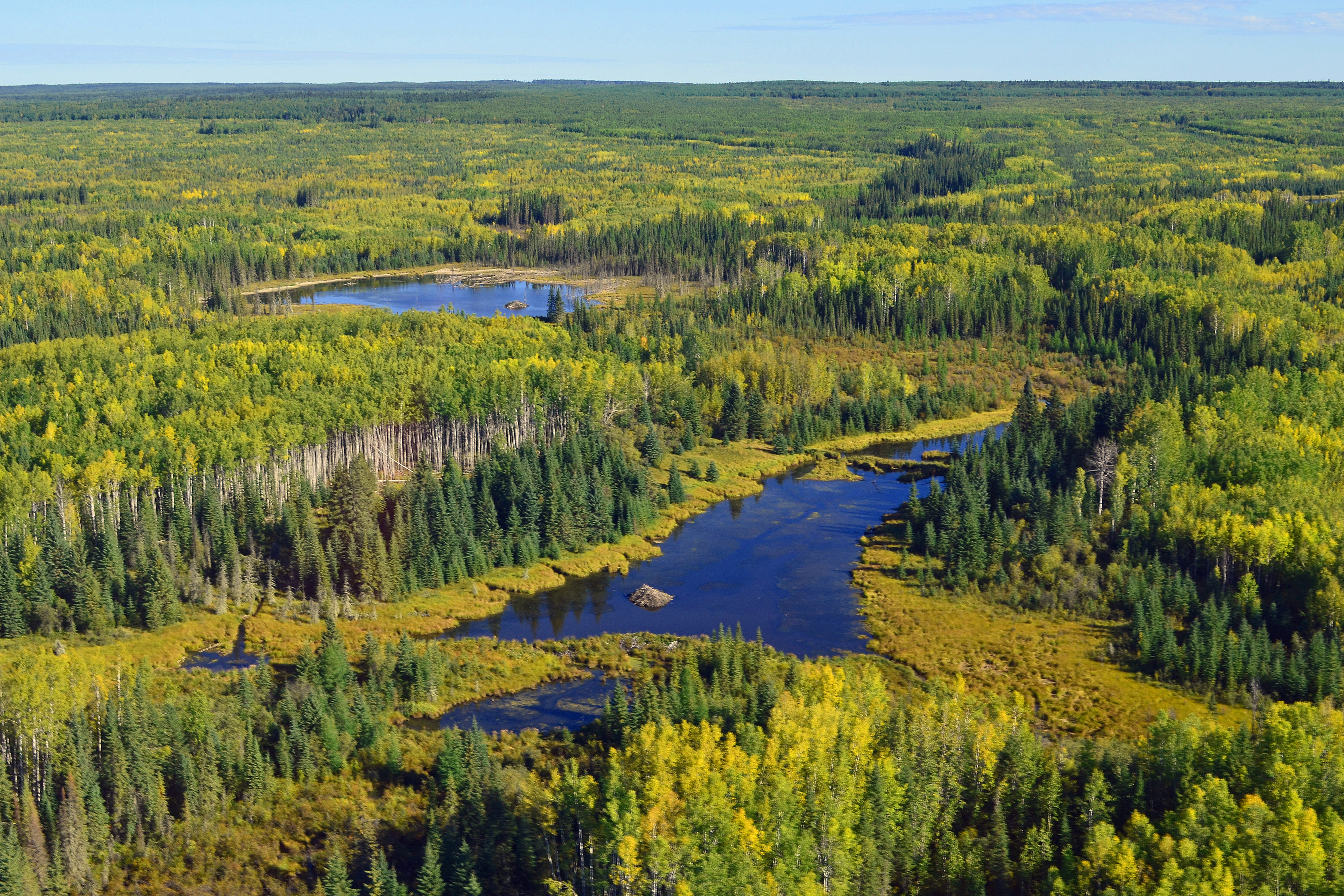 Wetlands 101: An
  Introduction to Boreal 
  Wetlands - Classroom
Do you prefer a classroom setting where you can engage with the instructor, participate in group discussions, and take part in interactive activities? Wetlands 101: An introduction to boreal wetlands (classroom) can be delivered in-person by request.  Classroom training can include:
An introduction to wetland definitions and the importance of boreal wetlands

Basic wetland identification skills with a focus on the five major wetland classes according to the Canadian Wetland Classification System (CWCS) or other classification system as requested

Information on wetland ecology, hydrology, and ecosystem goods and services

Tools and resources to identify wetlands in the field

Wetland mitigation strategies specific to your company's work

Information on best management practices for working in and around wetlands

Other introductory wetland content relating to the company's area of interest, could include industry or activity specific content (e.g. wetlands and resource roads).

Participate in engaging discussions and activities that bring the field into the classroom
Who is this training for?
A classroom-based training is great for groups who want a wetlands training customized to their work and are interested in opportunities for engaging discussions related to their work.  This introductory training is designed for everyone who works in or around boreal wetlands, including:
Industry planners and decision makers

Industry operators

Regulators

Consultants looking for an introduction to boreal wetlands
The course is not intended for those seeking advanced training in wetland ecology, hydrology, policy, or regulations.
Learning Objectives:
This training can be tailored to meet the learning objectives of your group; however, training will at a minimum cover core concepts. By the end of a classroom training, students will be able to:
Define what a wetland is and describe why boreal wetlands are important

Describe the five major Canadian wetland classes found in the boreal and the characteristics, functions, and values of these classes

Identify and classify wetlands, at an introductory level, using soil indicators and key plant species

Infer wetland hydrology based on knowledge of wetland classes

Explain potential challenges associated with working in wetland areas and explain ways to avoid or minimize these potential challenges

Build on your classroom learning by knowing where to find additional resources for wetland classification, wetland plant identification, best practices for avoiding and minimizing impacts to wetlands and among other materials specific to your group's activities.
Course format:
Wetlands 101 - Classroom can be formatted to meet your group's specific needs. Classroom training can include presentations, group and individual activities, and innovative tools such as 360-degree field pictures to increase engagement and understanding. 
Contact This email address is being protected from spambots. You need JavaScript enabled to view it. to inquire about a classroom training today.